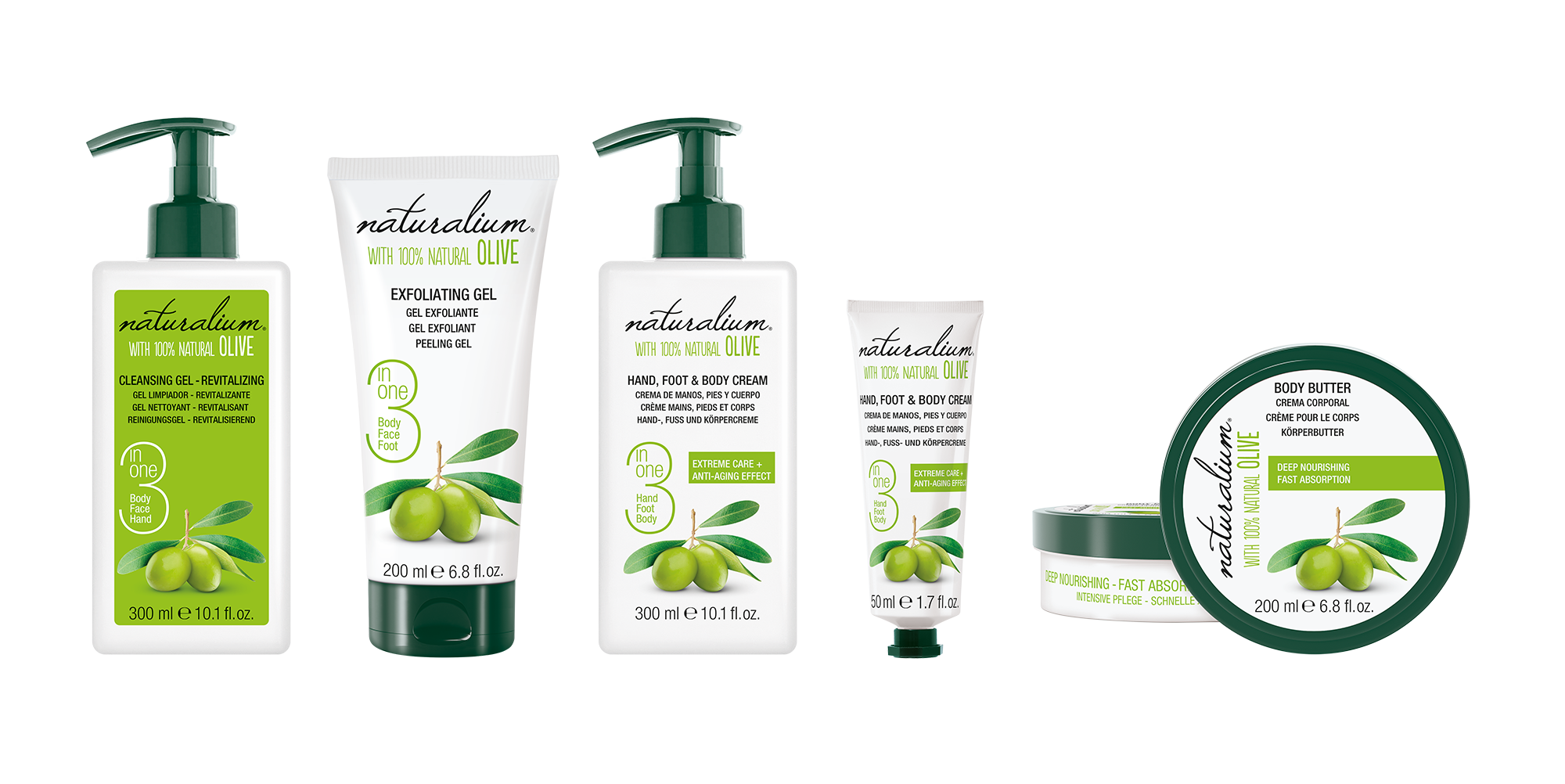 CLEANSING GEL – REVITALIZING
Eliminates impurities without altering the natural balance of skin moisture. Skin always soft and clean. This fresh and delicate cleansing gel is transformed into a soft foam when you combine it with water. Purifies, protects the skin from the damage of the free radicals and adhering particles from the environment. Enriched with essential olive oil that nourish your skin.
EXFOLIATING GEL
Cleans, tones the skin and removes any dead cells in the path of peeling. Removes the excess
oils without irritating.
It renews, takes care and moisturizes your skin, even the roughest areas such as heels, knees and elbows.
HAND, FOOT & BODY CREAM
Nourishing formula, with moisturizing and restorative properties, absorbs fast without
leaving a greasy sensation. With Grenoble nut extract, which protects from aging effects.
Improves the firmness of skin and softens wrinkles.
BODY BUTTER
The body cream takes care of natural defenses by hydrating, protecting and reaffirming your
skin through a non-greasy formula. Power of regeneration to relieve irritated skin. Unique texture that its absorb very fast, that leaves your skin smooth and firm. Protects against free external radical agents.